Get better sleep for life in just 7 Days.
Join my 7 Days to Better Sleep Challenge.
Sleep is your secret sauce for weight loss, brain clarity and full body health.
If you are a woman over 50, you are automatically unique in the Sleeposphere!
Why?
Your body and hormones are changing drastically, and because of that, your sleep might just
suck
.
Do you:
Have a hard time falling asleep?

Have a hard time staying asleep?

Throw off your covers & peel off your PJs?

Keep one foot outside of the linens just to stay cool?

Wake up to use the bathroom and have a hard time going back to sleep?
Did you know...
 … that sleep might be the secret ingredient you've been looking for in terms of weight loss, brain fog, inflammation, and longevity?
Doesn't it sound dreamy to fall asleep easily, stay asleep and wake up totally refreshed and energized for a productive day?  I'll teach you how!
The live 7-day challenge took place May 9-15, but you can still access all the resources for

just $21 and gain the tools you need to get the sleep your body craves.
Purchase now for instant access to the past daily emails and replays to learn and watch at your convenience!
People who purchased my challenge had this to say: 
"Learning about circadian rhythm, and so much more. You shared a wealth of information and I enjoyed learning it all." 
"Learning that prime time for my brain to eliminate waste is from 10 pm to 2 am. Now I understand why when I stay up until 2 am, yet sleep 8 hours, it never feels like I get good sleep." 
"I am throughly enjoying what I have read and watched…So many useful ideas to add to my 24 hour mental and physical clock. Some I've already added to my lifestyle and others are a brilliant add on."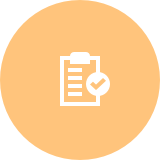 Quick Logistics
You'll receive instant access to the daily emails plus a bonus "Sleep Assessment" pre-challenge email to identify your current sleep status. You'll also have access to the Zoom replays. You can also join the Facebook group (Radical Renewal for Women Over 50) for more fun and Q&A.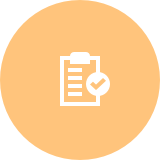 What You'll Learn
You'll get up-to-date insights from current sleep research and tools to work with to assess your sleep journey. I make it easy and fun – and you'll be in a private Facebook group of like-minded women who need sleep support pronto!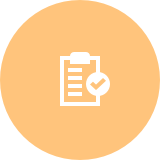 Bonus!
If you complete the sleep challenge before June 21st, you can receive a special offer on my next program, Summer Sugar Detox! You won't want to miss this!
Julie Graham
Certified Metabolic and Nutritional
Wellness Coach, PHCI
Hi, I'm Julie. I want you to have a light and healthy body, a clear and focused brain, and a sense of true well-being, even in midlife. I teach women how to listen to their own body's intelligence. We work on optimizing deep nutrition, hormones, sleep, movement, and play. I'm passionate about helping women leave behind the Diet Industrial Complex that has been so ruinous to their bodies and self-esteem. Through education, coaching and accountability, I hope to inspire and empower women in their next chapter of life.