Want to Join the Butter and Sunshine Wellness Community?
Sign up below and get my Butter and Sunshine Updates right in your inbox for valuable full-body wellness tips for women of a certain amazing age!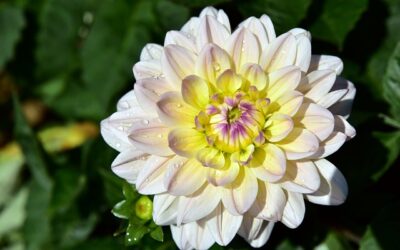 I have been frustrated with my weight for years. I've gained and lost the same 20 pounds or so over the past 30 years and the pounds always return with 'friends.'
Julie started teaching me that most everything I thought I knew about nutrition was inaccurate, which was really hard to accept at first, but once she started coaching me, I came to realize I had been severely misled my entire life in the area of nutrition…I started experimenting with new recipes and found I LOVED the food. I went from fairly sleepless nights of 5 disrupted hours at most to a very restful sleep of 8-9 hours a night. That helped reduce my stress significantly, and when the stress settled down, I began to lose weight.
My focus turned from wanting to lose weight to wanting to be healthy. The more I learned about insulin, the more I realized I needed to get it under control or I would likely end up like other family members who rely on medication to keep it under control.
Julie has helped me understand how proper diet and exercise can affect our health beyond just losing weight. Even my doctor didn't really tell me how to look at diet and exercise to reverse my pre-diabetes. With her professional coaching, she has really helped change the way I look at food – this will be a lasting change. I'm so very thankful for my health journey with Julie.
~ Sharon L.
Get ready for Radical Renewal.
Get ready for Transformation, Simplified.
Get my Butter and Sunshine Updates right in your inbox for the latest on full body health for women. I'll send you my Fuel Your Day Breakfast Booklet with 5 days of energizing breakfasts!